Best balsamic vinegars in Nonantola: took place "Sòghi, Saba and Savòr", focusing on typical local products and art exhibitions and last Sunday had its apex with the award of the best home-made vinegars.
The baking of must has been at the center of the events in Nonantola with which associates and producers explained the public about advices and techniques, including those concerning the conductance of acetates. The samples, whose tasting was offered, were 110, thanks to the research of the association "Friends and lovers of traditional balsamic vinegar of Modena", which also deals with the conduct of the Acetaia Comunale, established in 1999. The participants were over 50.
Articulated is the way with which the three best vinegars were identified, classified at the same grade. Last August, taster masters, alongside their students, formed Tests Commissions, awarding quality scores, which contained many elements in it. Such as: scent, density, color, clarity, olfactory factors, taste factors. At the end of this path, the choice was made. The 2017 edition ruled that the three best balsams are those of: Tiziana Malagoli, Lisetta Magnoni, Giuseppe Gugliuzza, to whom it was delivered attesting.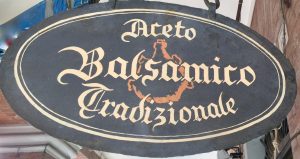 There was also an acknowledgment set up in 2016, the "R Report", a factor that combines density and acidity. The award went to Rossella Barbieri. There were the mayor of Nonantola, Federica Nannetti, and the chairman of Partecipanza Agraria, Alberto Reggiani. Nannetti has been praised for the association: "A fulcrum of passion and wisdom that can develop the best synthesis of all the declinations of a loved product. I also thank the non-Italians who participated in the show. Balsamic vinegar is an ancient good that honors the entire territory. He is the protagonist of a modenese excellence to be kept with all imaginable intentions."
What do you think of the Best balsamic vinegars in Nonantola? If you want to take part to special event dedicated to the balsamic vinegar, look at this article:http://usebalsamicvinegar.com/wp-admin/post.php?post=2566&action=edit
L-Originale Traditional Balsamic Vinegar of Modena: www.l-originale.com