Balsamic Vinegar steak is a traditional recipe very easy to prepare. It is a plate that can be served for lunch, or even better for dinner.
Moreover, it is perfect for people who want to add a new taste to a normal steak. If you have some guests for dinner and you want to surprise them with a very delicious plate, go on and read this article!
The ingredients for the perfect balsamic vinegar steak are:
4 slices of beef steaks, 30 g of butter, 2 spoons of olive oil, 1 shallot, 2 spoons of Balsamic Vinegar original, Parsley, a pinch of salt
Hold a small butter nut and in a pan, let the rest warm together with the oil. Place the steaks in the saucepan, cook for a few minutes on a fire for a few minutes on both sides, season them at the end of cooking, pour on the serving plate and keep warm. In the sauce season the chopped shallot, join the butter nut and let it thicken slightly. Add the original Balsamic Vinegar of Modena, mix quickly, withdraw from the fire and pour the very hot sauce on the steaks. Sprinkle with chopped parsley and serve.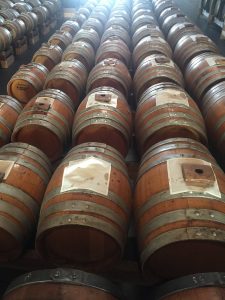 Here you are the complete calculation of the calories:
Balsamic Vinegar 2 cal – Butter 226 cal – Olive oil 360 cal – Parsley 20 cal – Beef Steek 600 cal – Sale 1 cal – Shallow 10 cal
Total calories per person: 304

As we can see from the calculation of the calories of the dish, this plate is perfect for who follows a diet and wants to take a break and try a new plate. Moreover, the original Balsamic Vinegar is the unique touch our senses were waiting for. Its particular bittersweet taste accompanies perfectly the taste of the meat and it can also be added at the end of the preparation without cooking it, depending on the taste of your guests.
L-Originale Balsamic Vinegar of Modena: www.l-originale.com