New York City Wine & Food Festival is coming back! Thanks to the collaboration between the Food Network, the Cooking Channel and Food & Wine magazine, the NYC Wine and Food Festival is the most important city food festival, packed with culinary talent, cocktail showcases and plenty of food-packed parties. The festival dates are October 12–15, 2017. Curious to learn more information? Keep on reading!
This year's 10th anniversary celebration is full of events, that are slated to be bigger and better than ever. The cast of Chopped is kicking off the festival with a rooftop Smorgasburg event on Thursday, Oct. 12, while the Blue Moon Burger Bash, a longtime favorite event hosted by Rachael Ray, will take place on Friday night atop a Midtown Manhattan rooftop as well. On the weekend, the focus is on wake-up-worthy brunches, back-to-back Grand Tastings, featuring demos from chefs like Anne Burrell and Alex Guarnaschelli, and late-night soirees under the stars.
Of course the balsamic vinegar will be the most anticipated guest! Indeed, the Balsamic Vinegar Consortium of Modena PGI goes to the United States for two weeks of initiatives organized under the project "Balsamic Vinegar of Modena, the Original" for the promotion and enhancement of the product among American consumers. The tool chosen for the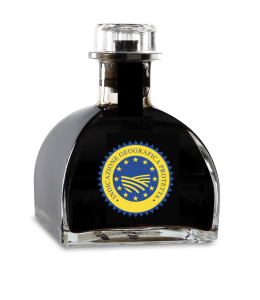 promotion of balsamic vinegar is food bloggers, gathered at 1 October in Sacramento, California for the International Food Blogger Conference. In particular, the balsamic vinegar of Modena PGI will then be the protagonist of the three stages of greedy identity in the States from October 7 to 13, Chicago (October 7 and 8), New York (October 10-12) and Boston (October 13 ).
From October 12 to 15, the project will be presented at the New York City Wine & Food Festival, the most anticipated event involving chefs and celebrities. If you want to learn more about the event, here you are their web page: https://nycwff.org/
Enjoy!
L-Originale Traditional Balsamic Vinegar of Modena: www.l-originale.com