Chicken alla cacciatora is an extremely tasty dish that could be the main course of a special dinner. But how to cook it perfectly? If you want to discover it, keep on reading!  Chicken alla cacciatora is a dish with an ancient culinary tradition and is the evolution of  the condiment made of garlic and rosemary which was used by hunters to season their preys.
Here something you'll need to know before start cooking:
the chicken alla cacciatora should be cooked with its skin, which is what makes the difference in taste.
the perfect chicken "alla cacciatora" has to be a little squishy: if your fingers stick a little when holding it, it means that you did everything perfectly.
INGREDIENTS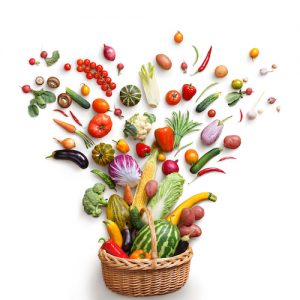 Olive oil
  3 tomatoes
 1 celery
  5 carrots
  2 red peppers
 1 golden onion
  Rosemary
  Salt
PROCEDURE 
Let's start grinding the thighs on the flame to remove any residual of hair and feathers. The meat has to be slightly toasted but the skin should not be removed because this is what gives the right taste to the dish. Then put the thighs in a pan with a little of olive oil; the oil should not cover the entire surface of the pot.
Subsequently start cutting the vegetables into large chunks so that they will release the liquids that will make up the typical sauce alla cacciatora that companies the meat. The choice of vegetables depends obviously on the season.
The chicken must cook for at least 50 minutes, the first 20 minutes at high temperature;  first add only the vegetables that need a longer cooking time, namely celery and carrots, together with a ladle of water and a bit of salt. After a quarter of an hour add two red peppers. Then, after 45 minutes start adding the other vegetables, namely the golden onion and the tomatoes. Then cook for another half an hour at medium heat, adding two more pinches of salt and a ladle of water to prevent the sauce from drying too much.
Finally use original Balsamic Vinegar to complete the dish and enrich its taste! A few drops or original Balsamic Vinegar or of  Balsamic glaze pair perfectly with the the meat and will make you dish unforgettable.
L-Originale Balsamic Vinegar of Modena: www.l-originale.com