Cases of food fraud and Italian sounding are constantly increasing; in recent years ICQRF (Inspectorate for food fraud) has been trying to control the situation and limit these illegal phenomena but it isn't always easy. Recently, the black gold of Modena became one of the victims.
In fact, an imitation of the precious back gold of Modena was found on the famous Chinese e-commerce Alibaba; the imitation was an alleged Traditional Balsamic Vinegar of Modena coming from Turkey, that did not even remotely respected the strict disciplinary of production of the original product.
However, Traditional Balsamic Vinegar of Modena is not the only victim of food fraud; many other traditional products, certified D.O.P. and P.G.I. faced a similar destiny. In fact, ICQRF discovered also a  Prosciutto di Parma produced in China and a Pecorino romano mysteriously marketed from a peripheral block of Bangkok. Furthermore, in Ucraine and in Moldavia, it was reported a wine with a label which was very similar to that of a famous Italian wine producer, "Moscato d'Astri".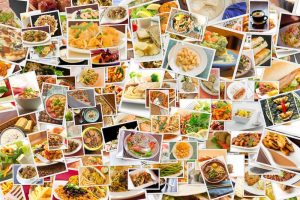 ICQRF has concluded a series of agreements with the Alibaba, and with other giants such as Ebay and Amazon. These agreements allow it to intervene when Made-in-Italy products are at risk. Since 2014, interventions of this type at international level have been more than 2600, 615 only in 2017.
In most cases it is about the "Italian sounding" phenomenon, namely the sale of foreign products that sound Italian. « We concluded the first agreement with Ebay in 2014, then the others arrived»  explains Stefano Vaccari, member of the Inspectorate of Agricultural Policies. « When we notice an advertisement that seems illegal, we contact the websites and send a sort of warning. In most cases Ebay blocks the irregular sale in 24 hours, Alibaba in 72».
L-Originale Balsamic Vinegar of Modena: www.l-originale.com