"Francesco Aggazzotti" Acetaia of Formigine was inaugurated on the 6th of September 2020. It is an event that fills us with joy and confirms the importance and love of local institutions for Traditional Balsamic Vinegar of Modena.
They have the desire to preserve, to pass on and to spread the traditions and culture of this unique food excellence in the world.
The new headquarters of the "Francesco Aggazzotti" Municipal Acetaia are in the attic in Via Per Sassuolo 6 in Formigine (a town located about 15 km from Modena).
The new location is perfect for people that are interested in guided tours. You will have the possibility to discover the extraordinary world of Traditional Balsamic (LINK) https://acetobalsamico.blog/category/aceto-balsamico/aceto-balsamico-tradizionale-di-modena-dop/.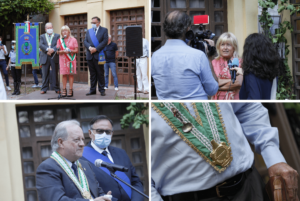 Inauguration of the "Francesco Aggazzotti" Acetaia of Formigine
Maria Costi (Mayor of Formigine), Corrado Bizzini (Councillor for Tourism and Productive Activities), Gian Domenico Tomei (President of the Province of Modena) and Maurizio Fini (Great Master of the ABTM Consorteria ) attended the inauguration.
At 7 pm they cut the ribbon. Maurizio Fini with Giorgio Ferrari (Master taster and conductor of the municipal Acetaia) guided visitors to discover this excellent product of the territory.

Francesco Aggazzotti (18.01.1811 – 25.02.1980)
Dedicate the Acetaia to Francesco Aggazzotti has been a perfect choice.
He was a prominent person that left an indelible mark in the history of Traditional Balsamic.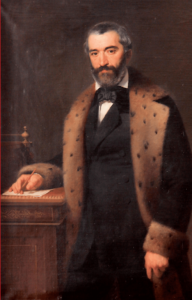 He was born in Colombaro di Formigine. Mr Aggazzotti was a wealthy landowner, lawyer, agronomist and oenologist.
Agazzotti was the first to describe a detailed codification of the technical operations carried out in his family Acetaia in 1860. He explained, in a letter addressed to a friend, how to obtain the special dressing: Traditional Balsamic Vinegar of Modena.
Guided tours of the "Francesco Aggazzotti" Municipal Acetaia of Formigine will start from the 20th of September 2020.
Timetables: from 10 am to 12 pm
For reservations: +39 059 416277
Greetings from Modena.