Today's story is an example of how the tradition is handed down and renewed from generation to generation. The Malagoli Daniele Acetaia has a strong bond in the Modenese culture. It is the demonstration of the passion for the traditions and the young business spirit.
Sofia Malagoli tells us about her job: everything from the passion transmitted from his father to her commercial initiatives with which leads the Acetaia.
Malagoli Daniele Acetaia is located in the large attic of the house and consists of about 750 wooden barrels that form several batteries. They use different types of wood for the barrels. The choice depends on the fragrance and flavour of the final product. Following the family recipe, the favourite type of wood is the cherry one. It donates a special sweeter flavour to the Balsamic Vinegar.
Sofia has decided to promote the activity of the Acetaia also to international visitors and not only to the close people. She has started this activity when she was a student at the University (Civil Engineering like the father). With great business spirit, she has decided to give a new life to the traditional family company. After that, her hobby has become her job.
In the beginning, the Traditional Balsamic Vinegar of Modena PDO was only destinated to friends and family but Sofia has changed it. She has the idea of building a strong network of selling and organize Italian and foreign tourists visits. The main goal is to share the value of the tradition of different generations. Also, love and passion for the Acetaia are the most important ingredients that help realize a quality product.
Acetaia Products
Malagoli Daniele Acetaia offers different products as the Traditional Balsamic Vinegar of Modena PDO, Balsamic dressing and new articles. One of them is "Lucilla", an anti-ageing cream made from the mix of Traditional Balsamic Vinegar PDO aged 12 years old and the Solfo Magnesiache Water of the Salvarola Therms. Lucilla is a perfect example of the value of the denomination Made in Italy. Sofia remembers us that the word Balsamic has ancient origins. It used to be a natural medicine for its beneficial proprieties.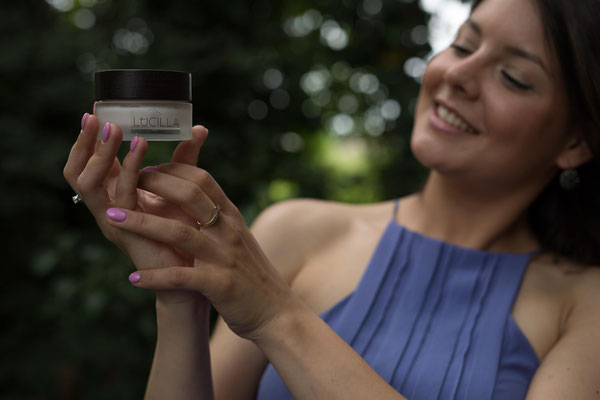 Another special product is "Sofia Luxury Chocolates". They are extra dark chocolate with Traditional Balsamic Vinegar of Modena PDO aged 12 and 22K gold.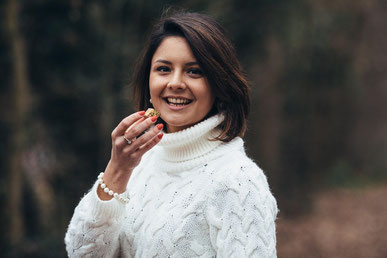 In conclusion, Sofia has said: 'We will be happy to have you as our guest. For more information check our website https://www.acetaiamalagoli.com/.'
Have you enjoyed this story? Follow our blog for more information and curiosities about the Balsamic word.
Greetings from Modena.