Today's recipe is an extremely original appetizer: molecular pumpkin soup with Traditional Balsamic Vinegar! This tasty appetizer is perfect to open a special dinner! Aren't you curious to try it? Keep on reading!
Ingredients:
500 grams of pumpkin
200 ml of vegetable stock
3 teaspoons of gellan gum
10 cl of extra virigin olive oil
Traditional Balsamic Vinegar of Modena to taste
40 grams of pistachio nuts
100 grams of pecorino flakes
Salt and Pepper to taste
Procedure
Start by wrapping the pumpkin in aluminum paper.  Preheat the oven to 200 degrees, place the pumpkin in a baking tray and bake it for about 30 minutes.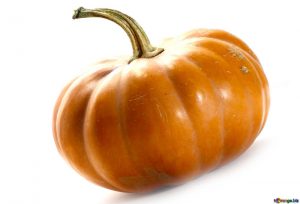 After half an hour remove the pumpkin from the oven and let it cool; then put the pulp in a bowl with the help of a spoon. At this point, add salt and pepper, the pistachios and a little' Balsamic Vinegar.
Take a pot and add the vegetable stock; bring it to a boil and add the seasoned pumpkin pulp. At this point, add the gellan gum and mix everything. Then bring the mixture to a boil again and let it boil for about 2 minutes. At this point, pour the mixture in 4 small cups and let it cool.
Meanwhile, take the sliced bread and fry it in a pan, or toast it with the toaster; in the meantime the soup in the cups will have reached a gelatified consistency: place it over the slices of sliced bread. Finally sprinkle with a little bit of extra virgin olive oil and the flakes of pecorino. The molecular pumkin soup is ready to be enjoyed!
Check L-ORIGINALE's Blog for many other appetizer recipes!
L-Originale Balsamic Vinegar of Modena: www.l-originale.com