Pork loin with Balsamic Vinegar of Modena. A tasty and inviting recipe that you will repeat in different situations. Pork loin with Balsamic Vinegar of Modena PGI is easy to prepare a second course that will allow you to serve a dish with a unique flavour.
Balsamic Vinegar is from Modena. It is a very precious food condiment, unique food excellence in the world that has always been part of our history and culture. A small village in the countryside surrounding Modena is called Portile and its name derives from "pigsty". These are foods that have accompanied us for centuries and that we now love more than before.
Two products that combined in this easy recipe will conquer the palate of your guests.
Ingredients for 4 people:
800 g of pork loin
50 ml of Balsamic Vinegar of Modena PGI
3 onions
3 sprigs of rosemary
3 cloves of garlic
extra virgin olive oil
50 g of butter
1 glass of butter
1 glass of white wine
salt
pepper
Preparation of pork loin with Balsamic Vinegar
Start by peeling and finely chopping the onions and garlic and once the mince is ready, place it evenly on the bottom of the previously lightly oiled baking pan.
With a knife, make small cuts on the pork loin and add the rosemary inside. Put it to the pan and add the salt, pepper, butter and white wine.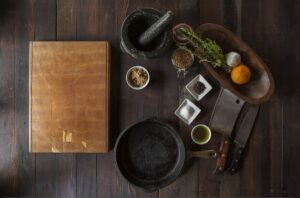 Cover the pan with a lid or foil. Put the pan in the preheated oven for about 25 or 30 minutes at 200 degrees.
At this point, it is time to add the magical touch of the Modenese Balsamic Vinegar. I want to point out that it is essential to use Balsamic Vinegar of Modena PGI. You can use this product while cooking food in the pan on the flame and in the oven.
We remind you that Traditional Balsamic Vinegar of Modena PDO must always and only be used raw.
(Find out the differences between the two products).
After adding the Balsamic Vinegar continue cooking for another 30/35 minutes.
Make sure that the pork loin does not dry out. You can add a little more white wine, butter and Balsamic Vinegar, if necessary.
Remember to continue cooking by covering the pan.
When cooked, use a sieve to separate the chopped onion and garlic, cut the pork loin into slices and sprinkle with the filtered cooking juices.
Pork loin with Balsamic Vinegar of Modena is ready to be tasted.
You can accompany the Arista with baked potatoes, mashed potatoes, grilled vegetables or onions with Balsamic Vinegar.
Discover the recipe: https://usebalsamicvinegar.com/onions-galzed-balsamic-vinegar-modena/
Greetings from Modena.