Italy is a wonderful country. Wherever you go you eat well.
Tigelle and Balsamic Vinegar is one of this dish. From north to south Italy, the peculiarities and food excellences are endless and they are each more delicious than the other!
Also in Modena, you can find delicious plates. However is a small city (it has got around 180.000 inhabitants) there are famous dishes as Tortellini, Gnocco Fritto, Tigelle and Balsamic Vinegar.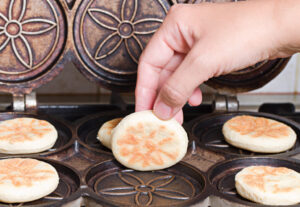 A typical Modenese dinner includes a first course. The choice, in this case, is between Tortellini, Tortelloni and Lasagna but also Gnocchi and Tigelle. Gnocchi and Tigelle are considered as the "poor man's bread". They are part of the tradition and they are used as a second course or as a single meal.
They are made of a few ingredients (flour, water, yeast and lard or oil to taste) that can be filled with the most varied combinations, from cold cuts to cheeses up to desserts.
Tigelle and Gnocchi can be considered part of the family of Piadine. Unlike these, Tigelle is smaller, rounder and are cooked on special plates. The Gnocco Fritto, on the other hand, is rectangular and is fried in oil.
Both of them are stuffed with cold cuts, hard or spreadable cheeses, jams and Nutella. His "death", as we say in Modena, is the Tigella with lard pesto, parmesan and a drop of Balsamic Vinegar.
Tigelle and Balsamic Vinegar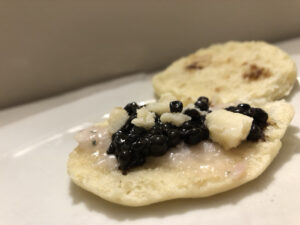 Tigelle is a traditional dish, a symbol of union, sharing and family for us. Even younger children use to meet at someone's home and eat together Gnocchi and Tigelle.
These are plates really easy to cook and the versatility of the ingredients allow to please everyone and not having anyone cooking all the time.
It is a tradition to prepare the table with different cured meats and kilns so everyone can choose their filling depends on what they like the most.
We love the combination of raw ham and stracchino, but nothing beats Tigelle and Balsamic Vinegar that blends with the lard and parmesan inside!
Friends, we wait for you to try them!
Greetings from Modena.