54th San Giovanni Palio ABTM ( Traditional Balsamic Vinegar of Modena) has got its winner also this year. Last month, on November 25th, the final phase took place at Villa Fabriani headquarters of the Consorteria in Spilamberto. During this occasion, Grand Master Fini awarded the twelve finalists. This ceremony is only one of the things that the Consortium organizes.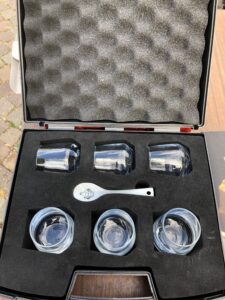 San Giovanni Palio usually ends on the 24th of June every year, but because of the health emergency, some things have changed. The usual method of tasting the samples produced were completely revised and times were lengthened.
They were able to evaluate the kinds of vinegar in the competition thanks to the hard work of a team of collaborators.
Another thing that has changed is that the tasters have analyzed the kinds of vinegar from their homes and not together with the other tasters like the previous editions. The work was meticulous. They were equipped with a tasting kit (a practical case containing six glasses and a ceramic spoon). They evaluated all the products in the competition with extreme care and attention.
A data collection system was created due to the remote tastings. The software created by the Consorteria collaborators allowed the correct remote archiving of the results.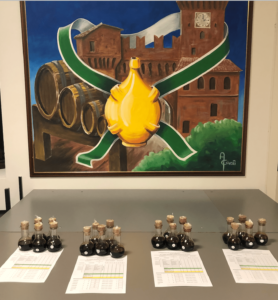 54th San Giovanni Palio ABTM
The numbers are impressive. This fact confirms that ABTM is a unique product in the world made with a single ingredient and made only in one Italian province. It is part of our culinary culture.
Let's have a look at some numbers: 1040 samples in the competition, 6240 test tubes, 200 tasters, 12000 sensory analyzes and 12 finalists (after several months of hard work).
The final ranking of the 54th San Giovanni Palio:
The prize was the famous "Golden Spoon" offered by the Banca Popolare of Emilia Romagna.
Grand Master Fini also went to the winner's home to honour him with the branded Tragno symbol of the Consorteria (https://www.consorteria-abtm.it/) on the barrel from which the winning Traditional Balsamic was taken.
Next year will be the 55th San Giovanni Palio, make sure to don't miss it.
Greetings from Modena.