The famous Balsamic Vinegar producer PONTI bets on its apple vinegar: the new campaign of the product is on air since September 16th 2018. The campaign is the first one which is entirely dedicated to a vinegar made only with Italian apples and was created by the historic partner of the company Armando Testa. The campaign is on air on the main generalist and satellite broadcasters.
The spot is the evolution of the campaign that the same agency realized in 2013; recently, the agency raised the awareness of the brand, obtaining an extraordinary success in terms of public and sales. Moreover, it helped creating and reinforicng the image of a brand close to the people and appreciated for its quality.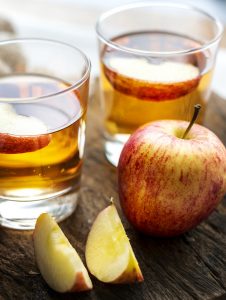 In this new spot the protagonist is an animated vinegar that moves against the background of poetic landscapes. In sun-kissed apple orchard, the vinegar is taking care of the fruits from which it descends directly: only Italian apples, fresh and carefully selected. The whole spot tries to communicate the quality of the raw materials and the values ​​of the company, the images, which are the result of the direction of Federico Brugia, are extremely evocative.
The products convey the values ​​that distinguish the history of Ponti, an Italian company of family tradition, which recently celebrated its 150th anniversary. It is a story made of passion, know-how, high-quality raw materials which are carefully selected and processed with the most modern technologies. « Our commitment has always been linked to taste – explains the CEO Giacomo Ponti – for this reason we have left the products to talk, with their quality, which is the direct result of the company's values ​​and daily work. This campaign satisfies our desire to speak to consumers, through traditional products, and the passion with which our family has dedicated to vinegar for five generations.»
Ponti is a milestone in the history of Italian Vinegar. Apple vinegar is a strategic product for the further development of the company's brand. In fact, PONTI is a leader in the sector since the seventies; furthermore, it was one of the main advocates of the international success of Modena Balsamic Vinegar.
L-Originale Balsamic Vinegar of Modena: www.l-originale.com