The concern about the original balsamic vinegar was seattled by the acquisition by the Associated British Foods of the cavazzese Acetum, known for the production of balsamic vinegar IGP.
Among those who launch the alarm for moving abroad to the core of strategic decisions on balsamic vinegar is Armando De Nigris, president of Italian Acetifici Modena, who states that with the acquisition of the Acetum Group by ABF (Associated British Foods), the current board of directors of the Consorzio balsamic vinegar protection in Modena is almost 60% in the hands of foreign-owned companies. Entering in detail , Acetum is English-owned (just under 30%), Carandini belongs to the Germans, about 20%, and finally Antichi Colli is French-owned for about 10%.
With the release of De Nigris from the consortium, which took place last June, the Governing Board of Governance is foreign. And, consequently, the most important decisions regarding a product that has always been considered a symbol of Made in Italy, will take someone away from the balsamic production sites. Someone who might not know it. Indeed, De Nigris is strongly convinced that important decisions on the protection and promotion of this excellence made in Italy can be decided outside Italy. The statutory rules will be decided by a non-Italian CDO. So you do not just lose a business, but you lose a culture, a system of dialogue with the production area. In fact, today, the De Nigris group is the first producer of balsamic vinegar of 100% Italian Modena IGP, followed by Ponti and Federzoni. The group is also the first "family factory": governance has been in the hands of the same family since its foundation in 1889.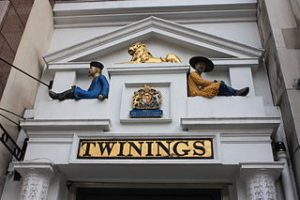 The concern about the original balsamic vinegar was raised for the acquisition of the colossus Twining's, the Associated British Foods. If you want to learn more about it, here you are the article: http://usebalsamicvinegar.com/british-balsamic-vinegar/
L-Originale Traditional Balsamic Vinegar of Modena: www.l-originale.com