Speaking about the Balsamic Vinegar, it is important to underline the relationship between the Balsamic Vinegar and the concept of sustainability.
In the latest years, many experts are increasing the focus on the concept of sustainable eating. It deals with both the respectful behavior towards the biodiversity and ecosystem and the accessibility to a healthy nutrition which is convenient to you pocket as well. In addition to this, the concept of sustainability refers to production of food which uses farming techniques and practices that help to preserve natural resources and have minimal impact on the environment. As a matter of fact, the sustainable nutrition does not imply polluting emissions or waste of energy, such as the usage of fertilizers and pesticides.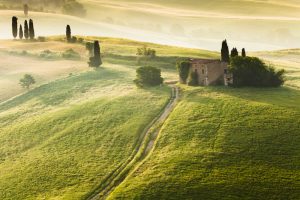 As a consequence of the definition above, it can clearly defined the production of the Balsamic Vinegar as a sustainable production. Actually, the Balsamic Vinegar follows these criteria because its production its strictly associated with the tradition of the territory. Indeed, according to the traditional production, the Balsamic Vinegar does not contain additional ingredients but just the grapes must coming from the wine varieties of the territory. That is a fundamental undertone of the Balsamic Vinegar because it relies on the uniqueness of the weather conditions of this area and the passion of the producers which goes from generation to generation.
A key aspect to be taken into consideration is the fact that the Balsamic Vinegar is not a mainstream product and its production takes place in family companies using their best way of doings and keeping their traditional production stages alive. In fact, they produce this excellence using the specialist knowledge of the technique coming from their ancient producers of the family and keeping the main good, that is the must as it is, without any industrial additives, which are usually used in the industrial production.
L-Originale Traditional Balsamic Vinegar of Modena: www.l-originale.com